Corporate Staff: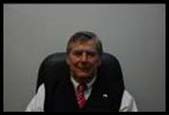 Anthony Peter Polus, II - Chairman

(19 years at Fiberdyne Labs, Inc.)
Mr. Polus started his career in 1967 as an Electrical Engineer for General Electrical Heavy Military. During his tenure at General Electric, he held management positions in engineering and marketing. In 1978 he was appointed National Professional Engineer Manager for Veeder Root Company, a manufacturer of electronic petroleum equipment. In 1984 he became a partner in Petroleum Systems, a company engaged in the installation and marketing of petroleum equipment to national and regional oil companies. In 1992, Mr. Polus started Fiberdyne Labs, Inc. which manufactures, installs and markets fiber optic products. He served as the Town of Herkimer's Town Justice for 16 years ending his tenure in 2007. During his term he held various positions with the Herkimer County Magistrates Association serving as its Vice President and President for 4 years. He graduated from Herkimer High School with a Regents Scientific Diploma and received a BSEE Degree from Syracuse University. Mr. Polus plays a key strategic role in leading the efforts of Fiberdyne Energy.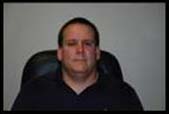 Chad Polus - President/COO
(15 years at Fiberdyne Labs, Inc.)
Chad graduated from Cornell University with a Bachelor of Science degree in 1992. His focus on operations encompasses nearly all aspects of the business as follows: manufacturing, stock room, receiving, purchasing/ sourcing, inspection, order processing, shipping manager, accounts payable and receivable. Chad's areas of expertise include inventory, trafficking, importing/exporting, inventory management, packaging design, vendor negotiations, direct knowledge of fiber optic/ networking products (current and legacy) and fiber product applications. Chad oversees all operation consideration of Fiberdyne Labs, including its Fiberdyne Energy division.




Peter Polus, III - CEO
(18 years at Fiberdyne Labs, Inc.)
After graduating Hartwick College in 1989 with a Bachelor of Science degree, Peter worked at various companies accumulating experience in fields such as marketing and sales. He began his successful career in sales at Fiberdyne Labs in 1993 and also oversees Marketing Communications including organizing and writing the catalog, line card and any other specialized advertisements. He has a unparalleled knowledge of Fiberdyne products and their applications. Mr. Polus oversees all Fiberdyne Energy Marketing initiatives.




Carl M. Fredlund - VP Product Development
(16 years at Fiberdyne Labs, Inc.)
Mr. Fredlund began his career in 1980 as an Electronic Design Engineer with International Computers Limited. Carl worked on the electronic design for various Point-of-Sale terminals and image processing and storage products. In 1987 he began consulting and designing electronic hardware and ISDN digital telephone products Mr. Fredlund's affiliation with Fiberdyne Labs began in 1995 as a consultant, designing a line of Ethernet media converters. In 1997, he was appointed Vice President of Engineering overseeing product development and design activities. Carl was also employed by GN NetTest (formerly Laser Precision, now Anristu) as Engineering Manager of their handheld optical test equipment product line. Mr. Fredlund earned his Bachelor of Science degree from the State University of New York, College of Technology, in 1980. Outside of work, Carl has served on the boards of directors of local non-profits that focused on addressing the healthcare needs of the community. Mr. Fredlund is the technical leader on all Fiberdyne Energy engineering efforts.
Patents:
Co-inventor of US patent # 6,688,777, a device used to connect bare optical fiber to optical test equipment.




Fred Ostrander - Mechanical Engineering
(4 years at Fiberdyne Labs, Inc.)
Fred began his career in 1972 as a Mechanical Design Engineer designing opto-mechanical Radiometric Thermal Profiling Arrays that were successfully deployed on NASA's Pioneer Venus and Galileo Jupiter planetary probes. From 1980 to 2003, Fred was employed by GN NetTest (formerly Laser Precision, now Anristu)and played a major role in design and development with the following product lines: Radiometric, Spectrographic, Interferometers, Power Meter, Optical Time Domain Refectometer (OTDR). Fred also established the first company spectrographic applications laboratory and worldwide field service organization. He also created and implemented Engineering Document Control procedures designed to harmonize design documents and bills of material with Computer Associates Manman MRP system. Mr. Ostrander worked for Infrared Components from 2005 to 2007 as a principal mechanical engineer for the development of the 500 series Infrared Imaging products for industrial and military applications, and vacuum dewar packages for space qualified IR focal plane arrays and environmentally hardened video tracking systems. Mr. Ostrander is a graduate of Mohawk Valley Community College with degrees in Mechanical Technology, Business Management, and Pro Engineering CAD. He served for ten years as an adult leader in the Boy Scouts of America. Fred joined Fiberdyne Labs in 2007 and 100% is spent on Fiberdyne Energy product offerings and leads the mechanical efforts of the vertical windmill design and overall mechanical designs of all Fiberdyne Energy products.
Patents:
Adjustable Attenuator for Optical Transmission system" (US Patent # 5,087,112).
Bare Fiber Adaptor, method of temporarily connecting the ends of two bare optical fibers" (US Patent # 6,668,777).




James Bunnell - VP Manufacturing (6 years at Fiberdyne Labs, Inc.)
Jim began his career as a Manufacturing Manager in 1974 with Skan-A-Matic Corporation, a company that pioneered optical decoder technology used in bar code reading. In 1979 he was promoted to Vice President of Operations and was responsible for all corporate operations in the USA as well as Europe. In 1990, he joined Xerox Corporation as a Plant Manager and established LCMGI, a wholly owned subsidiary that manufactured sub-systems for the copy products division of Xerox. In his time with Xerox, Jim assembled a team that took LCMGI from a start-up company to $100M in annual revenue less than 10 years. Mr. Bunnell joined Fiberdyne Labs in 2005 as Vice President of Manufacturing. He holds an Associate in Applied Science degree in Electronics and received his Bachelor of Science degree in Operations from Northeastern University in Boston MA. Jim is responsible for all Fiberdyne Energy manufacturing.




Ken Misterka - VP Purchasing
(9 years at Fiberdyne Labs, Inc.)
From 1983 to 1993 Ken was employed by Stewarts Ice Cream Company in the store management, marketing and auditing capacities. Stewarts is a retail business consisting of approximately 200 convenience stores that primarily focuses on dairy & ice cream products. Ken was employed by Opto Generic Devices, a manufacturer of high precision optical rotary encoders and motion control products, for nine years in a number of management positions including the areas of operations, quality control, finance, productions, and information systems. Ken has nine years of experience with Fiberdyne Labs, Inc. During that time, he has held management positions in purchasing, production and logistics. Ken is responsible for all Fiberdyne Energy purchasing efforts.




Dennis Jones - VP Quality
(6 Years at Fiberdyne Labs, Inc.)
Dennis joined Fiberdyne Labs in 2005 and has been a Quality professional for over 30 years. His experience includes positions of Director of Quality for a multi-national electronics division, Quality Engineer, Manager of Technical Resources, and Quality Manager. He has worked for a variety of manufacturing businesses, both commercial and military, including Schlumberger Ltd, General Electric, GN NetTest (formerly Laser Precision, now Anristu), and OGD. Mr. Jones has a thorough knowledge of international and domestic standards, including military standards. He has implemented ISO9001 and his duties currently include the ISO9001:2000 coordination for Fiberdyne. Dennis holds a certificate in Total Quality Management from Pace University. Dennis is responsible for Quality, as are all of our employees. Our primary Quality goal is to provide 100% customer satisfaction.




Alfred D. Amendolare, Jr. Chief Financial Officer (CFO)
(3 years at Fiberdyne Labs, Inc.)
Al has 28 years of banking experience, which began in 1980. From 1983 to 2008 his expertise was in the commercial lending area whereby he handled the larger loan relationships between $250,000 and $16,000,000 for the lending institutions he was employed with. The last two Banks he was employed with were First Niagara Bank ($8 billion in assets) and NBT Bank ($5.1 billion in assets). His duties included the following: The analysis of financial statements and projections to review, structure and determine credit risk for both new and existing loan relationships. Structuring, developing and monitoring construction loans, owner and non-owner occupied real estate, apartment complexes, strip shopping centers, office buildings, lines of credit, term loans, and letters of credit. Reviewing cost breakdowns for construction projects and monitoring the progress of construction until completion. Preparing loan requests and presenting those proposals to the appropriate approval levels.Developing and cross-selling both commercial and industrial, and commercial real estate loan relationships. Al earned his Bachelor of Science degree in the CPA Accounting curriculum from Utica College in 1980. He has been a board member of the Mohawk Valley Chamber of Commerce since 2006 and the Treasurer since January 2008, and a board member of the Utica Industrial Development Corporation since 2001. He also served on the board of the Rescue Mission of Utica from 1995 to 2007 and was the Treasurer from 1996 to 2007. Al will aid in NYSERDA reporting (monthly progress reports). He is responsible for all Fiberdyne Energy financial controls.